Planning renovations within your NSW strata building can seem daunting at first, but by following the correct steps and speaking with your Sydney strata management, the approval process can be a simple and straightforward one. Here's what you'll need to know and carry out before work begins within your strata unit.
Gaining approval for renovations
While strata title management and owners corporations can typically provide written notice consenting to minor works within your strata unit, major works will have a set process for approval. Any extensive works that involve common property, such as knocking out walls, adding or extending structures or enclosing balconies, will likely require a motion for a new by-law to be passed at a general meeting of your owners corporation. If this renovation affects common property, the exclusive by-law may grant you use of that common property and outline your responsibilities for maintenance or upkeep of the space.
Depending on the work to be done you will need to provide the strata committee with drawings or plans from a professional builder, draftsperson or tradesperson to outline what will take place. The owners corporation can also put in place specific conditions pertaining to the renovations, for example working hours, access through common property and materials or colours to be used. No matter what you plan to have completed within your unit, it's crucial to get approval in writing from your strata title management or owners corporation – or you can risk a fine or instructions to return the property to its original condition.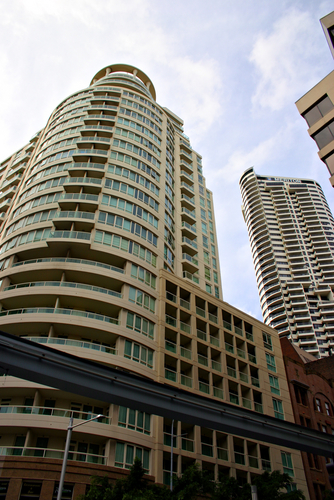 Responsive Strata Management Services for Hassle-Free Living!
The new NSW strata law reforms and renovations
As of 30 November 2016 the updated NSW strata reforms have introduced new model by-laws that provide more structure and ease for the approval process. If these by-laws are accepted by your strata scheme, there will be a three-tier approach to approval for renovations.
Approval from the strata committee may not be required for minor cosmetic changes such as painting walls or adding a picture hook. For minor renovations which would have a lasting impact, such as renovating your kitchen or installing floorboards, a general resolution would be required – that is, a 50% or higher vote from the owners corporation. Finally, major works that alter the structure or external appearance of the strata building would require a 75% or higher vote and a special By-Law.
It's important to keep in mind that your strata scheme's individual policy and approval process for renovations will depend on its specific by-laws. Therefore, it's imperative that you speak with your Sydney strata management about the individual steps to take before booking taking any action with your renovation