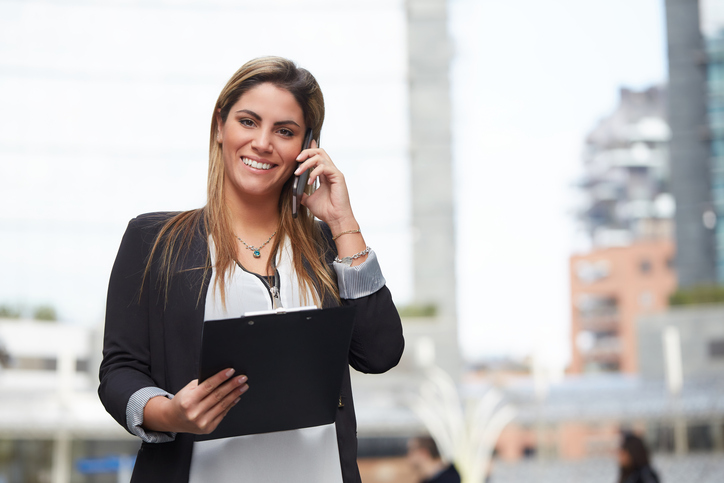 Strata manager and property manager: they're the same thing, right? Not so much. Although they're both useful within the real estate industry, a strata manager and a property manager actually hold two very different roles. Let's take a look at the responsibilities and services of a property manager versus a strata manager.
Property managers provide liaison between a landlord and a tenant
You're likely familiar with the role that a property manager plays – chances are you may have dealt with one as a tenant or property owner in the past. A property manager is an optional service that landlords will often use to ensure their rented property is properly maintained and providing a financial return. The property manager acts as a liaison between the landlord and the tenant: collecting rent, arranging and negotiating lease arrangements and conducting regular condition inspections at the property. They also arrange any maintenance and urgent repairs at the property.
Strata managers work on behalf of a collective strata scheme
In comparison, a strata manager provides services for a group of property owners within a strata scheme, which is known as the owners corporation (formerly known as the body corporate). Strata managers perform quite different services to a property manager.
An owners corporation can choose to collectively self-manage their own strata affairs, however many choose not to because of a lack of time or expertise in the area. Self-managed stratas need to take care to keep compliant with regulations and to keep owner self-interest to a minimum. The solution is to bring in a collective, neutral party with the experience to manage the affairs of a strata scheme: a strata manager.
The strata manager handles the strata's financial affairs, runs its general meetings and directs its insurance policies. Crucially, they work to keep the strata compliant in terms of insurance coverage and upkeep of common property. They liaise with and will organise any contractors for the common property, such as gardeners, cleaners or caretakers. They also provide an objective role in managing any disagreements that may arise between parties and work to minimise any conflicts of interest.
Strata Solutions Tailored for Property Developers – Building Success Together!
Property manager vs strata manager in a strata scheme situation
While a strata manager performs a very specific role in managing the matters of a strata property, a property manager can provide services for a private property, a strata property or a commercial property. As an owner within a strata scheme it is possible to have both a strata manager and a property manager. Keep in mind that because these roles are so different, it's usually a good idea to use different services for both.